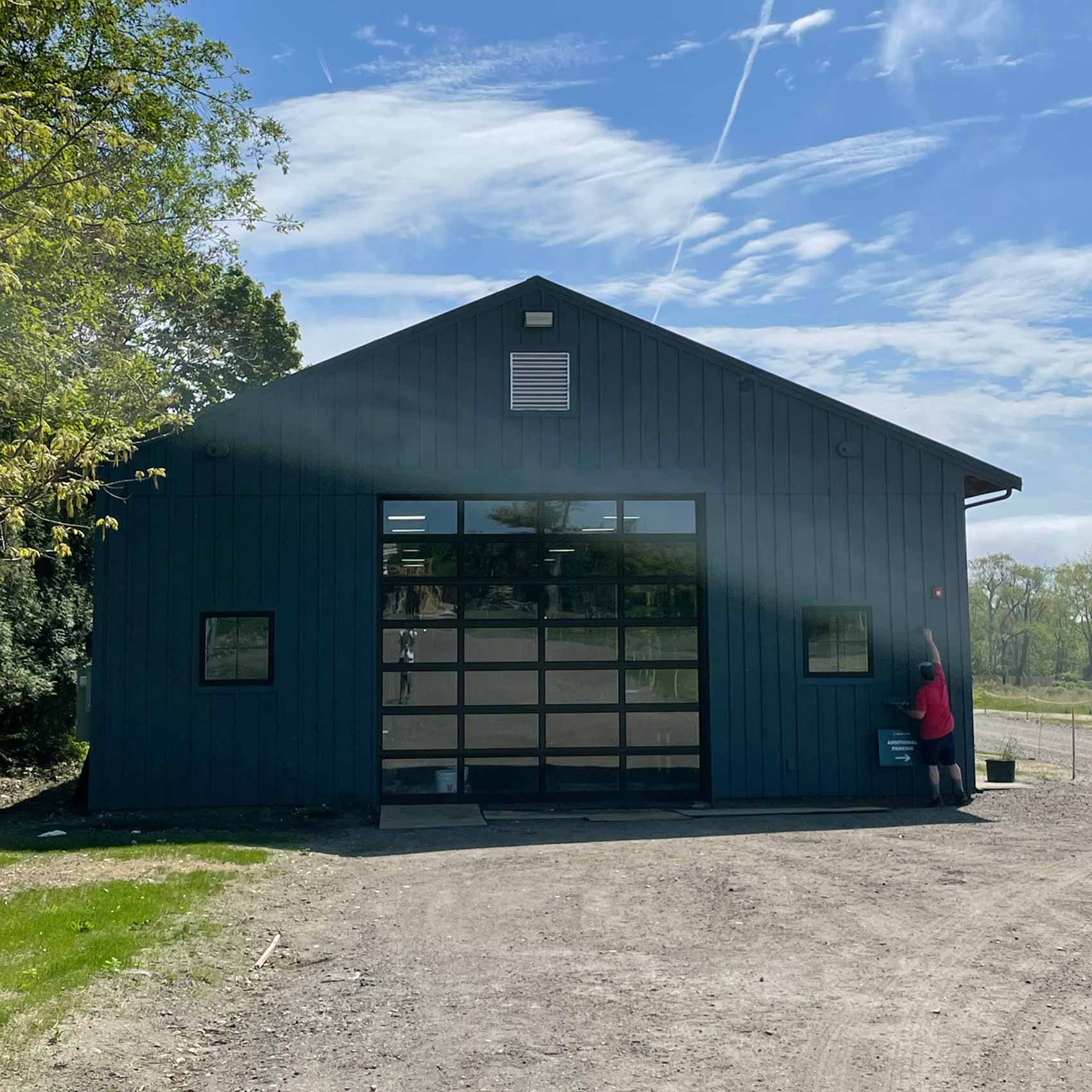 The day is finally here! After more than 4 years of planning and the trials and tribulations of COVID and a massive construction project, we are ready to brew and sell beer at our forever home.
While there is ongoing work to get this place to where we want it to be, we are eager to welcome back our loyal customers, friends and family.
We have a 10 year plan for this beautiful beer oasis, and we are almost halfway to our goals. That means we have quite a bit of work still ahead. Our main focus the past few years has been cleaning up the grounds and securing our two main buildings, the Farmhouse Taproom and the Brewery Barn, so that for the next 30 years we don't have to worry about where we make or sell our beer. Now the focus will shift to the landscape and farming activities.
This project did not happen overnight and it did not happen without the blood, sweat and tears of our amazing staff and contract partners. A huge thank you goes out to our Head Brewer, Derek Luke, for getting our brewing operations online. Andrew Bray, our Head Grower, has shared his amazing creative and technical talents with us to provide a beautiful display of craftsmanship when it comes to our new beer hall tables and signage, not to mention the incredible work cleaning up the property over the past few years. Our GM, Bill Schmidt deserves a ton of credit for his hard work building out our bar and cold storage, all while maintaining operations with our distribution and contract brewing partners.
Last but not least, Katie Gray, our owner and design maven, has created a fun and unique space in our farmhouse to allow for the good times to begin.
We look forward to seeing you tonight or whenever you stop into the farm.
Cheers,
Matt